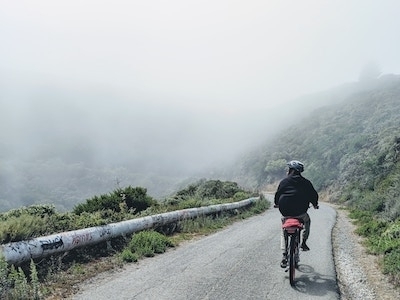 Recently, we gave you some tips on how to start running — even if you hate running. But, of course, running isn't for everyone. They don't call it pounding the pavement for nothing. All those repetitive strikes to the pavement can be pretty hard on your body, especially for those of us with bad knees or sore backs.

I've been an online personal trainer for years. I've seen clients of all ages, fitness levels and abilities. Here is what I have to say to you: it's completely okay if you're not into running. You can still raise your heart rate without doing a twice-weekly 5K. Here are some other activities that will still let you get your cardio on.
But first, what's cardio — and why is it such a big deal?
When you talk about cardio, most people assume that you're talking about running. But that's not quite true. Running is a form of cardio — but it's not the only cardio. For an exercise to qualify as cardio, it should do a couple of things: it should (1) elevate your heart rate, (2) get you breathing harder, (3) work your large muscle groups for a sustained period of time.
Your heart is a muscle, and your lungs feed it. So as much as we love to hate cardio, it is important. It strengthens your heart, your lungs and your major muscle groups all at the same time. As the Cleveland Clinic explains, "When you do cardiovascular exercise regularly, it decreases your blood pressure and your resting heart rate. This means your heart doesn't have to work as hard all of the time. This is good for your entire body." Plus, regular cardio improves circulation, contributes to weight loss and can even improve your mood. (Yay, endorphins!)
Long story short, cardio is part of this balanced breakfast workout. So, how do you do it without running?
It's just like riding a bike
It's like they always say: Cardio is just like riding a bike … because it is exactly like riding a bike. Biking will elevate your heart rate while being gentler on your joints than running. Start with a short course — maybe just a few miles. Then work your way up to something with a good mix of straightways, gradual climbs and steep hills. Your legs will thank you.
Dance like no one's looking (even though everyone is)
Next time you're doing the worm at your cousin's wedding, reach over and give yourself a pat on the back: you're exercising. Even if you've got no rhythm, dance classes like Zumba are designed to break down dances to their lowest common denominator. Zumba, especially, sneaks in muscle-toning elements like squats and lunges. Anyone can do it. Take it from me: I've taught zumba to computer engineers at corporate fitness classes. If they can shake it to Shakira, you can too.

Feeling self-conscious? No problem, load up some beginning Zumba tutorials on YouTube so you can really dance like no one is watching (because no one is).
Workouts with a real punch
Kickboxing is a great way to engage your whole body in a stress relieving cardio blast. You'd be amazed how hard you can work just by stringing together a series of jabs and punches. Even though it's a bit higher impact, "the benefits likely apply to older adults as well," says TIME's Markham Heid. "Kickboxing improves both types of balance that the body requires—anticipatory and reactive—and better balance reduces risk of falls or muscle weakness."
Take a hike up a hill
For those of you who hate running, take heart: walking is still a good work out. For it to count as cardio, you'll really need to step up the intensity level though. "If you're going 4.5 miles per hour or up a steep hill, that's vigorous exercise, just like running or biking. Just an hour and fifteen minutes of this level of workout each week can improve your health," says Rally's Karisa Ding. And unlike other workouts, walking doesn't require any memberships or equipment. Just put on some shoes and hit the road.
HIIT something hard
No, that isn't a typo. HIIT stands for High-intensity interval training. HIIT is great when you need to squeeze a lot of workout into a short period of time. A standard HIIT workout includes short bursts of high intensity exercises — like 45 seconds of burpees, high knees or mountain climbers — followed by a shorter period of rest. "In order to qualify as true HIIT, you'll need to push yourself to the max during every set. That's why they're short—anywhere from 20 to 90 seconds, typically. It's the opposite of going for a long run where you ration your energy in order to sustain the activity for longer," says SELF's Marissa Gold.
Looking for more ways to workout? Let one of our certified, online personal trainers develop workouts that work just for you. We create customized, one-on-one workouts for you over video chat. Sign up for a free workout session with one of our trainers here.