The THINNER Winner
December 27, 2016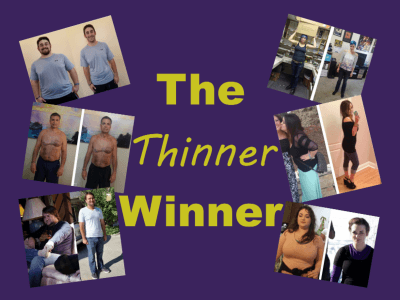 CONTEST STARTS JAN 23rd
How it works:
Form a team (4+) no matter where you live!
The greatest percentage drop in team body weight
wins $1,000
Quick online sign up
$50/members and $100/non-members
You get:
A clean-eating food plan
Full access to our Live Exercise Classes
Team personal training session each week
Full support and motivation every step of the way!
Have more questions?
Email us, and we will get back to you ASAP! Or Call 805-706-0659