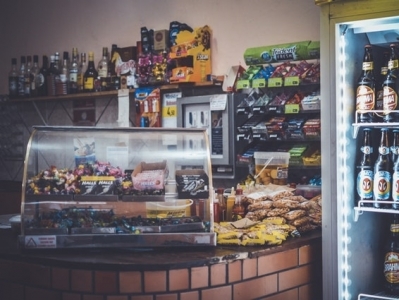 "On the Chopping Block" is an idiom often used when someone or something is in serious trouble of being terminated. Metaphorically speaking, snacking often gets put on the chopping block due to a lack of healthy choices. To most, snacks mean quick and easy food. This usually leads us to something processed with little nutritional value. In an effort to avoid excess empty calories, many dieters forgo snacking, but find themselves starving and consuming excess calories during their main meals.
Why starve or waste empty calories on processed snacks when we know that 50% of our weight loss success is determined by our diet? Those who prepare their own snacks have a greater chance of maintaining weight loss than those who fail to prepare. A good goal is to eat 90% of your meals from homemade foods. If you snack 2 to 3 times per day, then you should intend to spend some time in the kitchen preparing your snacks just like you would for breakfast, lunch, or dinner.
While some snacks can be as simple as preparing an extra small portion of dinner and boxing it for a snack the next day, others can be unique creations of their own. The most important part is to choose snacks with a mix of protein and fiber. If you're ready to hit the chopping block in your kitchen then try this simple, fresh snack idea:
Servings: 4
Ingredients:
8 cups of your favorite veggies chopped, sliced, diced, shredded or however you prefer.
(My preference):
2 cups halved grape tomatoes
2 cups shredded carrots
2 cups small diced cucumbers
2 cups small diced bell peppers
½ to 1 cup fresh chopped basil (or more depending on preference)
juice + zest from 1 lemon (optional)
Hummus 8 - 16 tablespoons (4 - 8 oz)
Instructions:
Toss all prepared veggies together in a large bowl
Evenly divide into 4 tupperware containers (ideally ones that leave room to mix in the best ingredient...Hummus!) and refrigerate until ready for use.
When ready to enjoy, add 2 - 4 tablespoons hummus and mix into veggies like a salad dressing.
**On the go? Purchase single serve hummus packages and never have to worry about measuring and transporting your own hummus. Depending on the brand, these usually are about 4 tablespoons (2 oz) of hummus ~ 150 cals, 11g fat, 9g carbs, 4g protein.
Pro Tip: 2 cups of veggies will fill you up fast! Try enjoying half of the snack at the beginning of your snacking hour, and if you fill up, save the other half for the later half of the hour to maintain a satiated feeling for longer.
Yours in Health,
Megan Risley