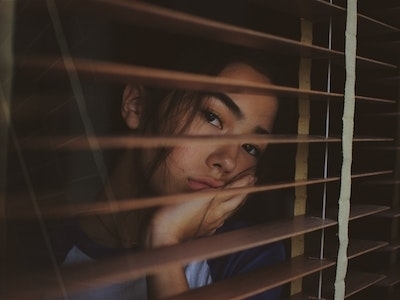 I have a Type-A personality. I plan every little thing in my life. And while I get that not everyone would run back into a burning building to retrieve their daily planner, I feel like most people like to have a vague sense of what's about to happen next. Well, none of us planned for this: COVID-19.
Good-bye normal. Welcome to the upheaval.
Like everyone else, this pandemic has completely unraveled my daily routine. I spent the first week glued to the news and panic-reading internet posts. And with all the misinformation out there, it's really hard to separate what's real and what's just fear. Either way, one thing is undeniable: it's scary out there, folks. All we can do is watch it unfold, stay inside (if we're lucky enough to have that option), be safe, and hope for the best.
As a Type-A, I am hard-wired to hate uncertainty. I'm not gonna lie: quarantine sent me into a downward spiral pretty quickly. I needed to shift my perspective. In the face of so many unknowns, I directed my focus on the small things that I can control: my routine.
Exercise is part of my daily practice. And it's been absolutely critical as I've adjusted to the new normal: life in quarantine.
Your pre-quarantine schedule is probably way different than the life you're living now. Some of you are working from home, parenting full-time, and making sure your tween is doing math lessons. (If that's you, you're amazing!) Exercise is probably down on the bottom of your to-do list, along with "regular showers" and "wearing real pants".
But self-care might be more important now than it's ever been. We need to take care of ourselves — both mentally and physically — the best we can! And while exercise might not be a priority right now, here's a few reasons why it should be: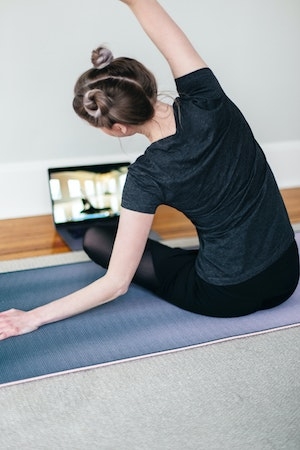 Change can trigger a lot of stress. Anxiety isn't just a state of mind, it's a physical burden — like an elephant sitting on your chest. Exercise can lighten the load. When we move our bodies, we change our minds. Literally. According to a 2014 study, just 20 minutes of exercise gives your overworked brain a boost. Exercise releases mood-enhancing neurotransmitters, called serotonin and dopamine. I promise — as long as you practice good social distancing — you'll feel better after a short workout.
Take a walk outside with your doggo or kiddos. Set up a quick yoga session in your living room. Or try-out a 30-minute workout with one of our online personal trainers! Fire up that body and give your brain a break. Exercise is a self-prescribed dose of happiness!
Exercise also improves your ability to fight off illness. As long as you don't overdo it, exercise has been shown to improve your overall immune system. Of course, exercise won't make you immune to the coronavirus — so keep your hands off public exercise equipment until all this is over. But breaking a sweat can help keep you healthier. So why not? During a viral outbreak, I think we want all the help we can get.
For me, making sure I get some type of movement every day is so important. It keeps my brain and body in check. So, when you're feeling overwhelmed, I challenge you to focus on what you can control:
Can you fit 30 minutes of exercise into your day?
Can you make it work to improve your mental and physical health?
Can you trade just 30 minutes of scary posts on the Internet for 30 minutes of exercise?
Can you focus on what you can do for yourself?
I know not everyone has more free time during a quarantine, but if you do — make the most of it and be proactive. With a shift in our normal routines, we can either ensure that we are continuing our exercise regimes or we can work to fit exercise into our new groove!
P.S. If you want help keeping motivated from the safety of your own home — Vitality Fitness Delivered is still open for business! Our trainers always meet with you online! And if you're lonely and looking for some community during our quarantine, we also offer online group fitness classes! Check it out!