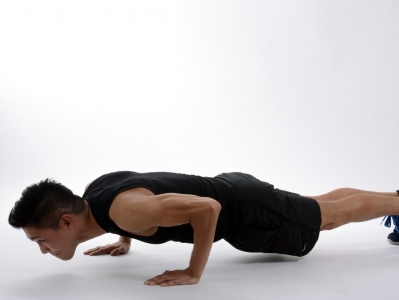 Having spent years as a certified personal trainer, nutrition wellness coach and group fitness instructor, I was initially skeptical about online training. I wondered how effective I could be as a trainer without being able to see clients in person.
Even with my doubts, I knew I would never know for sure unless I tried it. That's when I took the opportunity to work for Vitality Fitness Delivered and train clients through live video sessions online.
What I have learned is clients are more comfortable training in their own home than in the gym. Our clients do not have to be concerned about wearing the latest fitness fashions, worrying if their hair is brushed or who is watching them like many clients I see at the gym. I love that many of my clients have dogs or cats that sometimes get in the act.
I find that you can still achieve that one-on-one relationship with the client and many of mine have become friends. They get great workouts in a short amount of time and with the convenience of being in their own home. I am encouraged by their personal progress and fitness gains. I am able to correct their form if necessary and encourage them to increase their weights or repetitions. They are accountable and receptive when I call to begin the online workout session.
I may have had doubts before starting this journey, but I have found the online format has a lot of benefits you won't get in the gym. There are fewer excuses in the way of reaching your goals and the clients and I get a lot out of the experience.