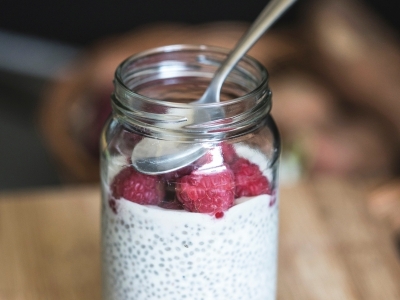 Working with clients as an online personal trainer, I get a lot of questions about go-to meals that are easy and healthy. Every white space on our calendar is filled, so we find ourselves skipping meals or heading to the drive-thru, which can usually sabotage our exercise efforts. Here's a favorite simple snack or breakfast you can make ahead in just a matter of minutes from one of our live personal trainers.
Ingredients:
1 32oz container of plain, Greek yogurt
2 tbsp honey
4 cups fruit (diced if needed)
4 small 16oz mason jars (wide mouth preferred)*
Directions:
1 - Start by mixing the honey and plain greek yogurt together. This sweetens the yogurt without any artificial ingredients.
2 - Fill the bottom of the mason jar with ¼ cup of fruit then layer with ¼ cup sweetened yogurt. Repeat two more layers of fruit, and yogurt, finally topping with fruit.
3 - Cover and refrigerate, or enjoy immediately!
Store in the refrigerator for up to 4 days!
*Can use other containers as well. Mason Jars are easily washed in dishwasher and provide a visual appeal.
Nutrition:
(Based on using blueberries)
Calories : 207
Protein : 19.3g
Fat : 0.5g
Carbs : 35.5g