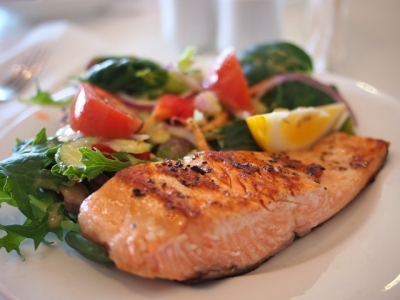 testIf eating healthy was easy, everyone would be doing it. Here's a little secret: Eating healthy is easy! There are a lot of factors that challenge people on their journey to eating healthy such as time, preferences, traditions, and personal decisions. With this in mind it is important that people learn how to tailor their plates to their own preferences while building a nutritious meal. A great tool to make this a reality is Myplate. Myplate is a resource designed to depict how to create a healthy diet using the 5 food groups as the building blocks for designing healthier meals. It emphasizes the importance of all foods and beverages consumed as well as offering an individual tips and tricks to create a plate that works for you!
Make half your plate fruits and vegetables.
Make half your grains whole grains.
Move to low-fat and fat-free dairy.
Vary your protein: chicken, steak, fish, beans.
Paint a picture with your plate. The more colors the more nutrients.
Below is a great resource to display on the refrigerator to remind you how to implement the small but, valuable changes!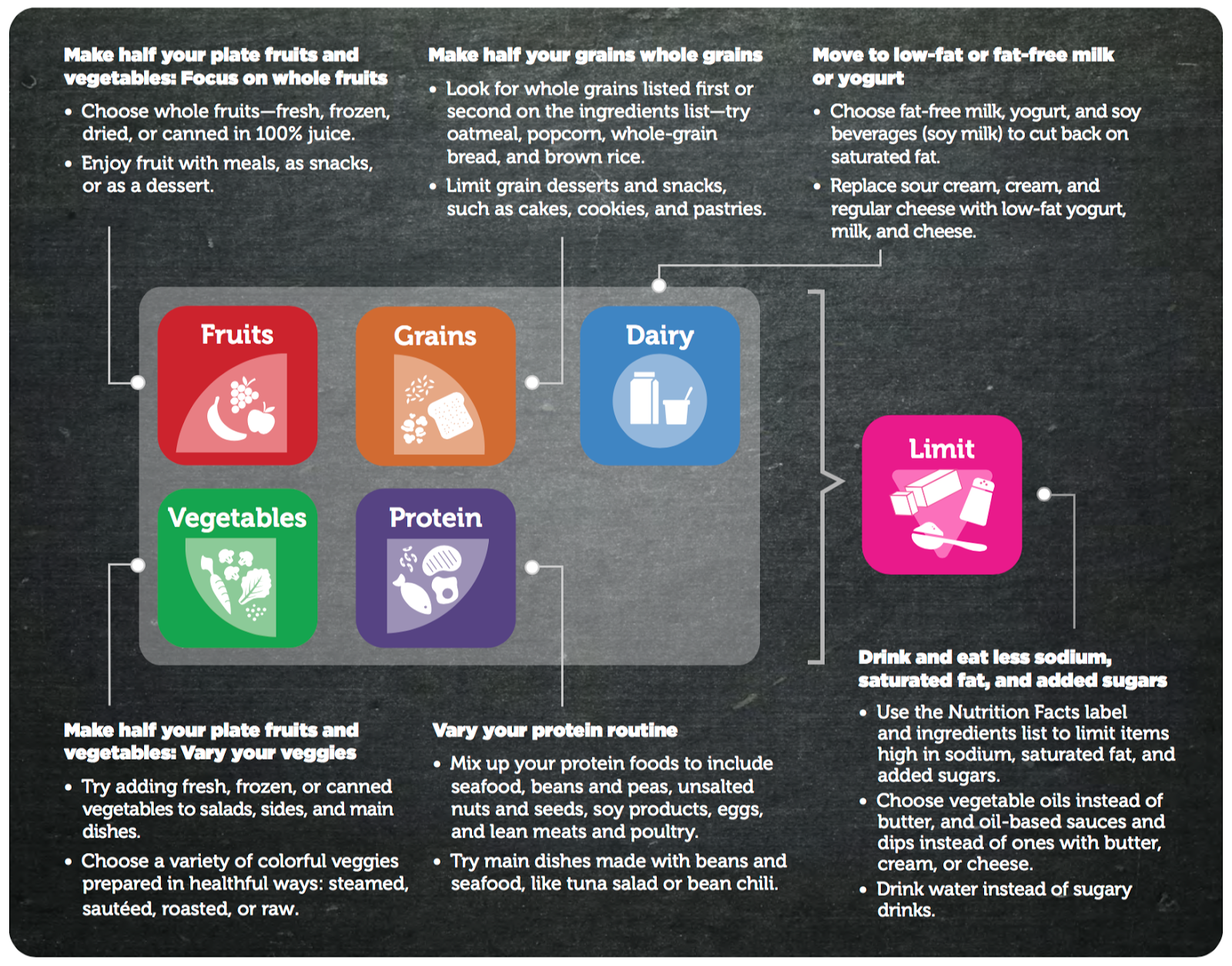 MyPlate." Choose MyPlate. N.p., 19 Apr. 2017. Web.